Alphabite delivers professional work for professional and high demands. Made in Germany.
We believe: actions speak louder than words.
Long story short:
we manufacture professional dental special effects that meet the highest standards.
uncomplicated: fast communication, fast response. We are available at short term.
full responsibility: liability regarding dental special effects lies with alphabite.
worldwide in use: efficient and fast thanks to our innovative 3D dental scanner.
free product sample: We want you to feel sure.
24/7 availability: We love what we do. Always.
100% reliable and discreet on demand.
wearefxteeth
Professional dental special effects. Made in Germany.
At alphabite, we create film teeth and dental special effects that meet the very highest standards in terms of quality, materials, safety and appearance.
Our master dental technicians are constantly developing new ideas and innovations, often hand in hand with producers, make-up artists, actors, directors, writers, entertainers and many more. All products are precisely handcrafted in the alphabite manufactory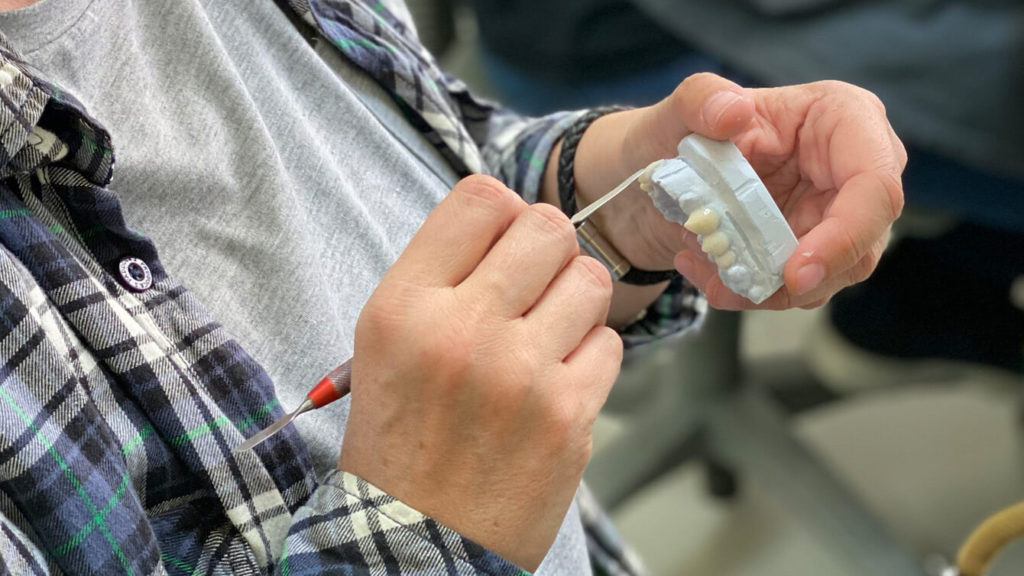 Uncomplicated: fast communication, fast response.
At alphabite, you talk directly to experts. We are there for you personally right from the start. If there is a hick-up, we will be there at short notice and as quickly as we can. We communicate in the way you prefer. You can rely on us. Worldwide, around the clock.
We take responsibility!
You do not have to worry about liability issues regarding dental special effects. We take full responsibility! This keeps the pressure from you and creates room for more.
Worldwide available, 24/7
No way will be too far, no time too late. We guarantee maximum flexibility for your project and travel worldwide. For 3D scans, on-site adjustments, support and much more. You can't reach us? We always get back to you as soon as possible.
Free product sample
Upon request, we will send you a sample of effect teeth from our manufactory so you are able to convince yourself and your colleagues of our quality. We take the costs and you are free of any risk if you might change your mind.
100% reliable and discreet on request
Deadlines, rush jobs and highest discretion are familiar to us. We follow your specifications and wishes, produce normally or under your flag (white label). Try it out!
This is what professionals all over the world appreciate about alphabite as a partner for dental special effects. Convince yourself and contact us today!