Effect teeth from alphabite should fit perfectly, especially in elaborate scenes and situations under maximum stress. Without glue or adhesive cream.
A perfect tooth impression is the basis for professional effect teeth and dental special effects.
Perfect dental impression, perfect sfx teeth!
Film teeth with professional standards differ not only visually from cheap "carnival"-vampire teeth. By far the biggest difference lies in the accuracy of fit. Professional effect teeth from alphabite only fit their owner, and that has one main reason: They are custom-made to exactly one bite impression.
Many actors and actresses report a perfect "snap" of our film teeth, a "WOW effect", because the effect teeth literally "flow around" the real teeth.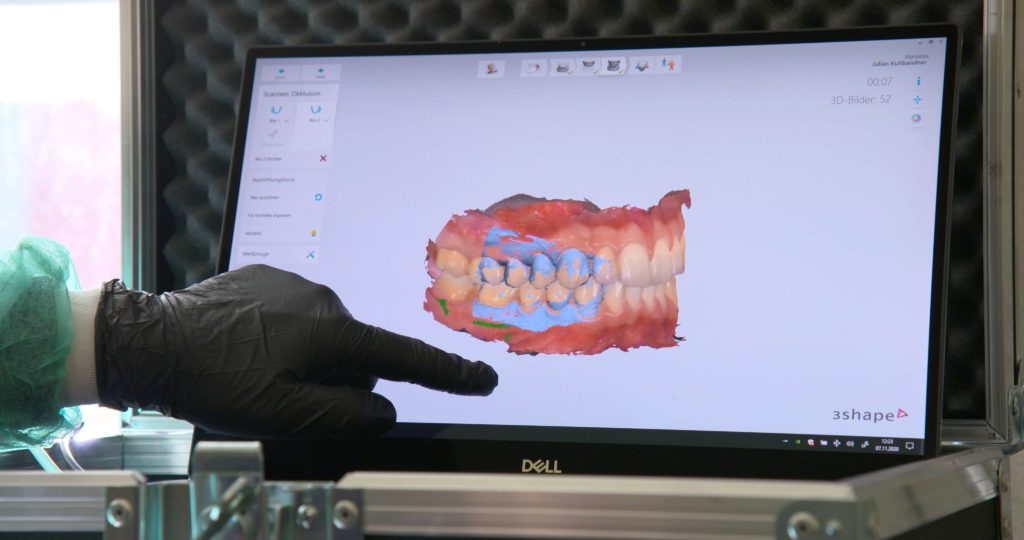 Full in action - without glue and bonding cream.
No tricks: We guarantee absolute accuracy of fit as well as perfect comfort for all our effect teeth! Of course, without the use of adhesive creams, glue or other substances, which often leave residues on the teeth or even provoke health risks. Our effect teeth are 100% fixed by themselves and can be inserted and removed as often as you like. For maximum flexibility in every respect.
How do you get the perfect dental impression?
There are three possibilities. We are happy to advise you at any time on which option is most suitable for your production or use. The options:
3D Dental Scan (most accurate method)
By arrangement, we travel worldwide at any desired time to scan dental impressions using a high-precision 3D scanner. Thanks to digital data transfer, the impression arrives at our alphabite manufacture within a few seconds, where experienced dental technicians start work immediately.
In this way, we guarantee effect teeth of the highest quality quickly and reliably, without you having to take care of anything yourself. You no longer have to worry about liability issues regarding dental special effects. We take full responsibility!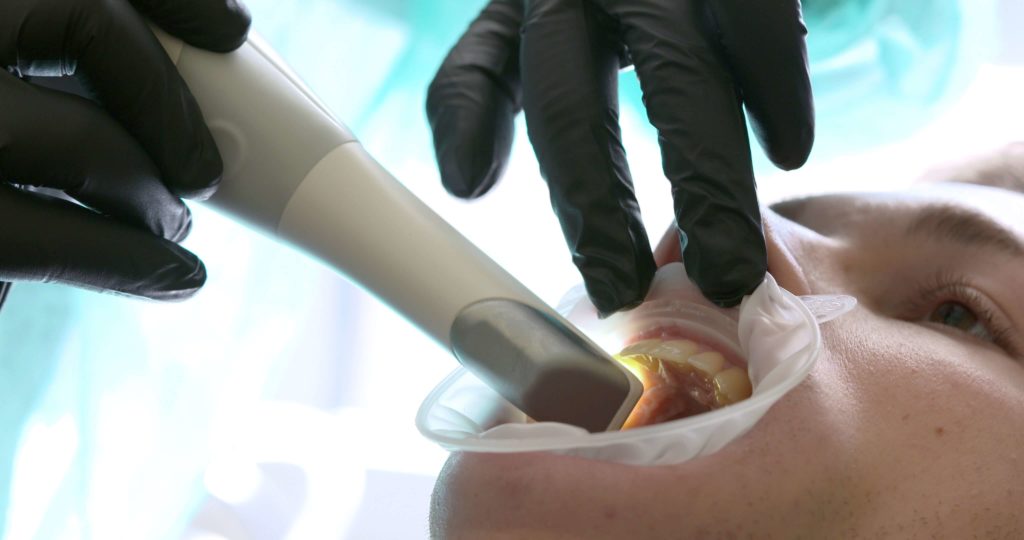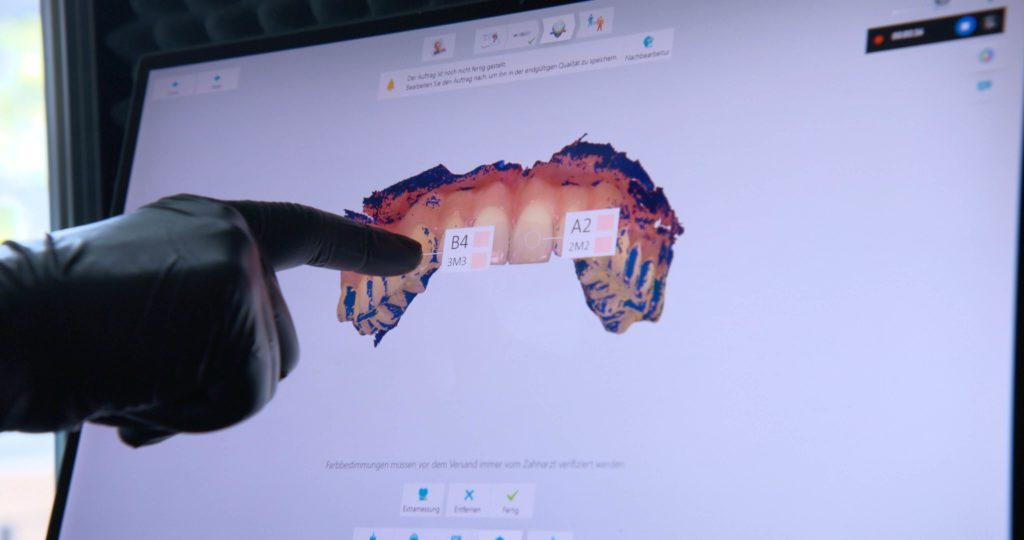 Starter kit or own equipment (most flexible method)
You will receive an exclusively developed impression kit from us, so that your model can take the dental impressions himself, or you can take care of it. Alternatively, you can use your own impression trays. The impression will then be digitized in our manufacture.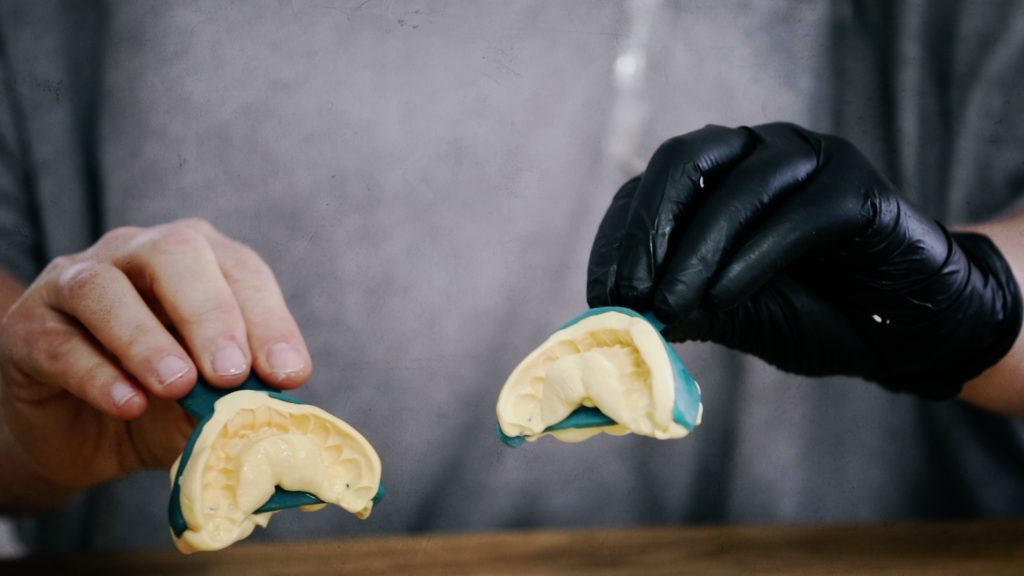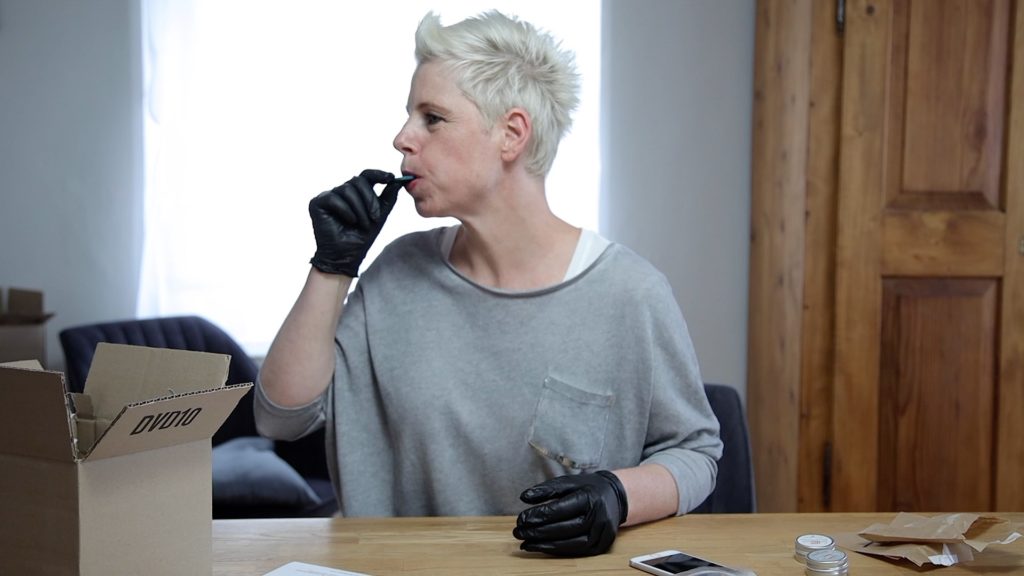 Dentist (traditional method)
A dentist takes the dental impression of your model via 3D scanner or with an impression mold. Depending on the case, we receive the impression data digitally or by mail.
Conclusion:
A good dental impression is essential for professional film teeth!
Contact us anytime, and we will find the best solution together, because #wearefxteeth